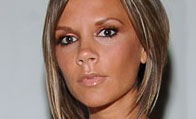 The former Spice Girl Victoria Beckham who is often criticized for being too skinny trained hard to lose more weight. For 6 months she ran 9 miles per day to model for Armani sexy underwear advertising campaign. It was challenging for Victoria to get in proper shape.
And now, the 34-year-old celebrity, clad only in underwear and heels, looks slim and athletic on the stylish black and white advertising shots. Armani who is the Beckhams' friend called Victoria a "stylish and intriguing woman". It's not usual for Victoria to model in underwear but she couldn't resist the famous designer's advantageous offer.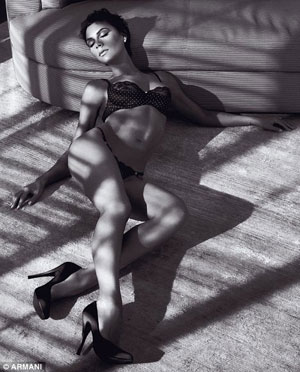 Photos of Victoria Beckham: forgottenjournal.com, huffingtonpost.com.