So you are not in Hollywood, you are not walking along the red carpet, and you are not holding a golden statuette in your hands. But this does not mean that you cannot look like a Hollywood star. You can look as beautiful and glamorous as the stars on your screen. And experts say that it is not difficult to have the same good looks as celebrities on the red carpet – if you know what products to use.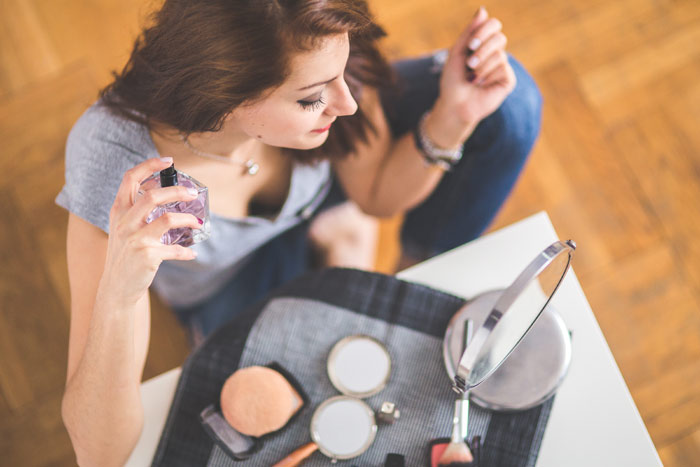 According to the legendary makeup artist of many celebrities, Adrien Arpel, everything depends on the product. You need to know what and how to use. This is what makes Hollywood a glamorous place. Adrien Arpel is now running "the world's largest master class" that can be constantly seen on Home Shopping Network and HSN.com.
Arpel says that foundation for the lips, just as foundation for the skin, is the latest makeup trend among Hollywood's most famous celebrities. In general, this makeup foundation is based on silicone and can transform someone's face after a sleepless night in the face that shines like the morning sun.
This is exactly the same thing as the foundation for the face. These products conceal everything by applying a thin layer of non-toxic silicone between your skin and makeup. Complexion seems flawless then. Arpel was so impressed with the technology that she eventually added foundation and blush on the basis of non-toxic silicone to her own Signature Club A makeup line.
According to experts, the silicone base will help you say goodbye to enlarged pores, acne scars and wrinkles for a certain time! Such foundation is so popular on the eve of the Oscars ceremony that a makeup artist (who tidies a face so popular that we cannot even give her name!) hinted that most of the beauties strolling down the red carpet this year, would look "just scary" without at least one layer of makeup foundation.
Shine as J. Lo
There may be nothing associated with the style of Oscars ceremonies as much as the increasingly popular Hollywood "shine", or shiny dew, which became popular thanks to stars like J. Lo, Demi, Cameron, Julia, Drew, Charlize and many others. The good news is that you do not need a five-karat pink diamond to sparkle that much. What's the trick? Experts suggest it could be a skin-lightening product. These are shimmering pearlescent creams that reflect the light from the skin.
These products have become a big breakthrough in makeup technology due to the reflection of light. According to a star makeup artist from New York, Laura Geller, who regularly shares beauty tips and products in her electronic QVC retailer, such products make the skin smooth and young-looking. Dealing with the makeup of celebrity faces, Geller begins with the foundation, and then she adds cream or lotion with a little pearl essence, applying them on the entire face or even mixing them with foundation or moisturizer. The result is a fresh and young face. However, she warns that skin lighteners are not the same as powder with glitter. Products with a high content of metal particles cannot be applied on the entire face.
Geller adds that sequins can be applied only on the cheekbones and under the eyebrows. Glitter should not be used, if you have enlarged pores or wrinkles as they can age the face.
If you want something more modest and more refined, like Diane Keaton or Sharon Stone, Arpel recommends using an oily cream foundation that retains moisture in the skin.
Regardless of the product you are using, read the label. If you see the word 'metal', avoid such a product; if it is written that the foundation can dry the skin, it will not help you. The label should say "cream" or "foam", and its consistency should be creamy and buttery. Then it will keep the skin moisture and provide a soft glow.
A good bargain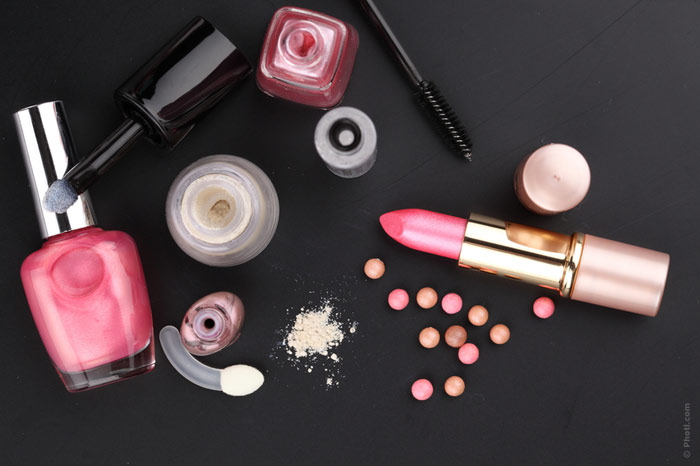 Although the cost of some of these products is fair, the price for others may simply be sky-rocketing. To save money, a beauty expert and writer Diane Irons advises avoiding counters with makeup and going to a pharmacy where Pepto Bismol can be bought. Yes, you have read that right. The cure for diarrhea may also help you gain shine and luster.
It contains salicylic acid, so if you apply a layer on the face and let it get dry and then wash it away, your skin will have a super-shine even after you apply makeup. This is what Irons writes about in her recently published book "World's Best Kept Beauty Secrets".
In fact, salicylic acid peels your face, removing dead skin cells. Due to this, your face does not look colorless and does not grow old prematurely. Does Pepto Bismol act as well as the skin care products containing salicylic acid? Irons says it does.
Makeup artists prefer Pepto Bismol since it contains an ingredient, coating the stomach. Thus it also coats the face, making it soft and gentle more efficiently than skin care products with salicylic acid. Has anyone heard of it?
What about increasing the luscious lips that look as though they were stung by a bee and helped such stars as Julia Roberts, Catherine Zeta-Jones and Renee Zellweger to get on the cover of all these magazines? Irons advises to avoid all the expensive products, increasing the lips, and just take the usual cinnamon oil.
Iron says oil promotes a rush of blood to the lips, thus increasing them, and the effect lasts for about 4 hours. However, she warned that cases of allergy to cinnamon oil occur relatively frequently, so one should start by putting a little oil on the wrist to watch if it swells, reddens or itches.
To balance those plump lips, most stars choose languid "deer-eye" makeup, something like the one makeup artist Valerie Sarnelle created on the face of superbeauty Heather Locklear. In order to "makeup the eyes in Heather's style" Sarnelle advises starting with at least three shades with a smoky hue, for example, dark-gray, brown, olive, gray or blue-gray.
According to Sarnelle, whose clients include Tori Spelling, Kelly Osbourne and Alan Stewart, you cannot just apply black or dark brown shades on the eyelids because you will look like a vampire. Instead, it is advisable to apply at least three smoky colors together on the eyelid and then finish with soft gray or brown makeup eyeliner, avoiding the black color. For the eyeliner to look softer, blend it with a cotton swab until it gets dry and then finish the image with false eyelashes.
But if you have ever come home with these false eyelashes stuck to the cheeks rather than your eyelids, Geller says you will appreciate one of New York celebrities' well-kept secrets – a product called Fast Lash by Tweezerman. This absolutely unique eyelash designer looks like a normal mascara brasmatic, but when you remove the brush, it is covered with tiny white flakes of dry harmless polyester fiber.
You apply the first coat of mascara on your eyelashes, and when it is still wet, you should touch the eyelashes with a Fast Lash brush for the fibers to get stuck. Next, you apply a second coat of mascara, and your lashes will look better than the false ones. Geller reports that Fast Lash is one of the most desired products for celebrity photoshoots and special events.
Another 7 tips from the red carpet beauties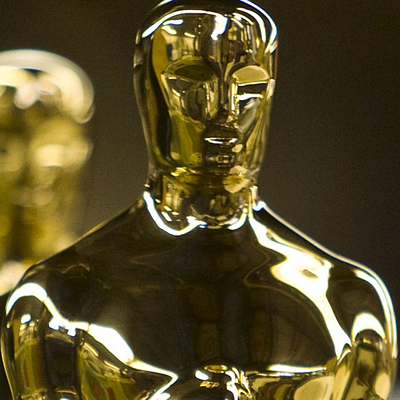 In order to have a brilliant look and shine like a visitor to the Oscars ceremony, our beauty experts give a few additional tips:
To get rid of swelling fast, insert the spoon into ice water and press it to the area under the eyes, cheeks, chin and wherever you want to remove edema or swelling.
To mask the deficiencies under the eyes, choose a liquid rather than viscous product and then apply layers by tapping the skin – instead of rubbing it – until you hide everything you want to hide.
For a better makeup under the eyes, choose bluish concealers as they reflect light and make your eyes more vivid. If the circles under your eyes are too dark, try a yellow or orange concealer; it will neutralize the shadows under the eyes. If you do not have a color concealer, use eye makeup foundation two shades lighter and blend it!
If you want the eyeliner to retain for the whole evening, dilute it in a drop of Visine (eye drops). Viscosity of Visine helps to apply the eyeliner lighter and softer; as a result, it will keep longer.
To create a chic hairstyle, take a shampoo containing polydimethylsiloxane copolyol that increases the volume. Always send the hairspray jet from the bottom up, so the hair will rise at the roots, and you will have a magnificent hairstyle during the whole evening.
In order to get a tan without exposure to the sun, use a bronzer powder for the face, choosing a pink-brown shade and avoiding orange tones. For the powder to look natural, use a thick brush or apply it with a pad made of lamb wool, spraying powder along the hairline, under the chin and on the neck.
The biggest mistake with eyebrows is when they are too thin or too dark. To correct this, take a brush and apply loose colored powder a shade or two lighter than your hair to have a soft and natural look. Cover the eyebrows with eyebrow wax for them to look neat.