It has been 15 years since the release of Stanley Kubrick's Eyes Wide Shut movie, starring Nicole Kidman and Tom Cruise. Playing the roles of the spouses who had got tired of each other, Nicole and Tom got such a feel of them that they really parted soon after the premiere. We decided to recollect the actors' affair, as well as other couples who parted after movie shooting.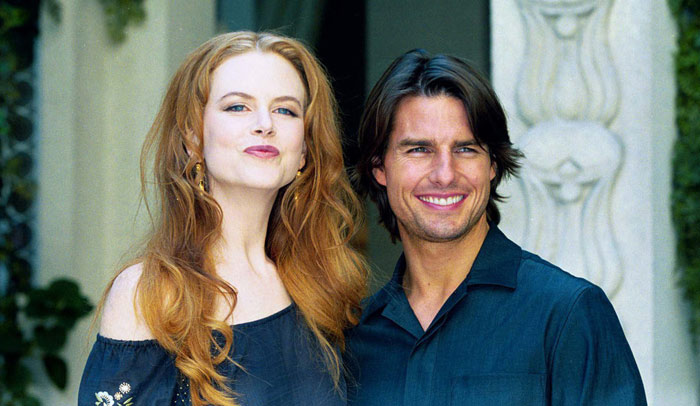 1. Tom Cruise and Nicole Kidman
Nicole and Tom first met at the 1990 screen test for the Days of Thunder. The 28-year-old Cruise was already a famous actor at that time, and the 23-year-old Nicole had just started her career.
When Kidman saw Cruise, she realized she would not be accepted for the role – she was too tall for the protagonist. However, Cruise was not at all confused. Moreover, as he admitted, he felt mad passion for Nicole at that very moment.
Naturally, Nicole got the role, and Cruise divorced his wife, the famous actress Mimi Rogers. On Christmas Eve in 1990, Cruise and Kidman got married. Cruise gave his wife generous gifts and attention.
For example, he presented her with a marble-floor trailer for half a million dollars, where the actress could rest in between the shootings. A little later, he gave her a private jet calling it Sweet Nic.
The only thing that marred the happiness of the couple was childlessness. After the wedding, Nicole had an ectopic pregnancy, and in 1992, the couple adopted a girl, Isabella Jane. Three years later, in 1995, the family adopted a boy, Connor Anthony. Journalists accused Cruise of being gay, and called Nicole a cover. Besides, no matter how Nicole tried on the set, she remained in the shadow of her famous husband.
In 1998, the couple was invited to play in the Eyes Wide Shut movie. The filming was hard. Rumor has it that they even had to hire a sexologist, who helped them to get used to the roles. Many believe this film to mark the end of Cruise and Kidman's family.
Then Cruise had legal proceedings with one of the reporters who published the couple's telephone conversation, in which Tom and Nicole quarreled in raised voices. The actor won the case, but hardly anyone believed that the couple's relationship was still all right. Worst suspicions were confirmed in 2001, when it became known that the actors decided to divorce.
2. Brad Pitt and Jennifer Aniston
Aniston and Pitt met in the spring of 1998. Their agents arranged them a blind date. Shortly before that, Jennifer had broken up with actor Tate Donovan, and it had been a year since Brad parted with Gwyneth Paltrow.
It is obvious that the two liked each other on the very first date. They started dating and got married two years later.
The actors arranged a luxurious wedding in Malibu, with two hundred guests coming to congratulate them. The event cost the celebrities as much $1 million. It was a miraculous wedding, except that no miracle happened afterwards.
In 2004, Pitt was invited to the filming of Mr. and Mrs. Smith. Kidman was supposed to play Pitt's wife, but at the last moment, the celebrity refused to, so the director chose Angelina Jolie who had become popular for the role of Lara Croft.
As Pitt said later, he was pleased with Nicole's refusal, because he did not imagine her as his wife. The relationship with Jolie on the set was initially complicated, too. As the crew said, they were like two scorpions placed in a jar.
However, hatred turned into… love! Soon the actors' wild affair became known.
Mass media published pictures of the Mr. and Mrs. Smith having rest on one of the beaches in Kenya with Jolie's adopted son. On the same day, Aniston kicked Brad out of the house and filed for divorce.
3. Robert Pattinson and Kristen Stewart
The couple met at the filming of Twilight, the love story of vampire Edward Cullen and schoolgirl Bella Swan. At first Rob and Kris assured everyone of being just friends, although Robert kept on saying that there are too few people like Kristen.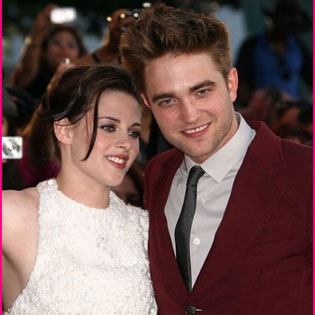 In May 2009, the couple first kissed in public at the MTV Movie Awards. It happened after winning the award for the best kiss in the movie. Then they stayed overnight at a hotel in Los Angeles.
Pattinson and Stewart admitted being in love and living together only in 2011… However, their fans' joy was short.
The actors were constantly separated by different projects. Stewart was invited to star in Snow White and the Huntsman.
It was then that Kristen started an affair with a married film director Rupert Sanders. However, Stewart later regretted it but it does not take away her unfaithfulness.
4. Antonio Banderas and Melanie Griffith
Antonio and Melanie met in 1995 while filming Two much. According to the story, Antonio had to refuse Melanie at the altar, preferring Daryl Hannah. He had no idea how to play such nonsense! Moreover, the partners' first meeting was confusing. Banderas, forgetting his manners in excitement, instead of "hello", blurted out, "How old are you?". Melanie, with her usual directness, replied briefly, "F*ck you!" This phrase started one of the most beautiful Hollywood romances.
Despite the fact that the first pancake is always lumpy, they soon became inseparable. The actors' romance developed rapidly. They even saw it a good sign to have been born practically on the same day: Melanie was born August 9, and Antonio – August 10. Soon, Griffith broke up with her boyfriend, actor Don Johnson, and Banderas divorced his wife, Ana Leza.
The couple's relationship was beautiful. They surprised each other with gifts. There was a ring with black diamonds for $227000 for Melanie and a painting by Picasso for Antonio. Then the wife took a course in strip dance in LA's S Club and surprised Antonio with a private striptease session.
Melanie still remembers how Antonio sent her bouquets with messages the entire second week of February. Each message contained a line of a poem. On February 14, he came to the shooting, knelt, and read the whole love poem, adding the missing eighth line.
However, their happiness ended. After 18 years of marriage, Melanie filed for divorce. She pointed the cause as "insoluble contradictions."
However, the media began saying that the reason was the Russian actress, Natalia Guslistaya! Antonio Banderas met her on the set of The Expendables 3.
At the Festival de Cannes, he danced with Natasha…
5. Jude Law and Sadie Frost
Despite her rather extensive filmography, actress Sadie Frost is known to the audience as vampire Lucy Westenra from Bram Stoker's Dracula. When she met the young handsome Law in 1994, her career was on the rise. After the meeting, Frost chose to slow down her own work and started producing young Jude. So the actor's popularity Hollywood is much related to her efforts.
After the success of The Talented Mr. Ripley film, Jude became a Hollywood star and decided to change his agent, and later in 2003… his wife!
Jude left Sadie and children, getting involved with model Sienna Miller, a co-star in Handsome Alfie, or What do Men Want.
The man chose the twenty-year-old model among the more famous co-stars, including Susan Sarandon and Nia Long. Sienna appointed meetings with Jude sighing and saying that she had so much to learn from him, explaining she needed to rehearse a complex episode and admitting she really was a bad actress.
The girl's perseverance has done its job, and the actor announced Sienna his official girlfriend.
Getting the official status of a partner, Sienna started receiving invitations to star in movies and commercials. Out of an unknown actress and a mediocre model, Miller suddenly turned into one of the hottest women in Hollywood.