It was Taylor Swift who opened the 2013 Grammy Awards, and it sounds like she indulged in a stab at her recently shaken-off boyfriend One Direction's Harry Styles.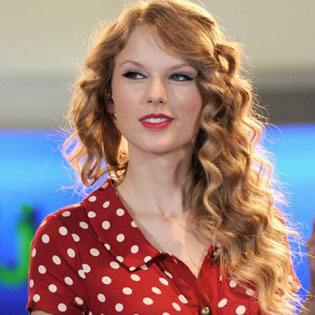 The country hit maker, 23, turned up in white: a long tuxedo jacket, shorts showing some leg, and a top hat. Her appearance on the stage was followed by a number of stilted circus performers creating a red-and-white color scheme. Taylor launched into her hit We Are Never Ever Getting Back Together, but paused in her singing to insert a spoken passage.
Imitating a British accent in a transparent hint she recounted an episode about someone telling her that he was still in love with her, but she said she was "busy opening up the Grammys." The message to the 19-year-old musician was clear: they will never reunite.
Taylor and Styles fell out during their British Virgin Islands holiday earlier in winter. A source informed Us Weekly that they parted after a quarrel caused by the Britisher's inopportune remark. Even then it was said that the separation was final.
Although everybody knows that Taylor is currently single, she announced her intention to throw a Valentine's Day ball.
Giving a radio interview last Thursday, the singer said she might be gathering friends or rehearsing. "I'll be like working on the lighting rig and like, the lighting cues," she told Ryan Seacrest, adding that, frankly speaking, it sounds like the best idea for the moment.