The pop idols of the 90s, Spice Girls, are back to headlines. Recently Victoria Beckham and other "Spicies" teamed up again to present the Viva Forever musical, based on their biographies. And we now know that the legendary girl band will perform at the closing of the 2012 Olympic Games in London.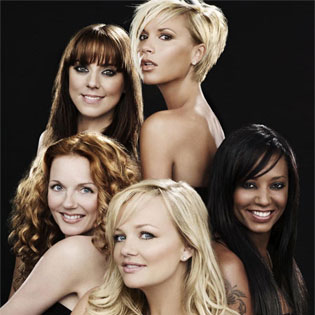 Mel B, Mel C, Emma Bunton and Geri Halliwell officially confirmed their agreement, as well as Victoria Beckham, who did not really share the former colleagues' enthusiasm. Despite the rumors of her possible refusal to participate in the show, Vicky recently said that she would be happy to take part in the closing ceremony:
"We are so proud to be English and we are very excited about the Olympics."
"I'm so respectful of my past and I love the other girls. We have some fantastic fans. Who knows, maybe some day we'll do something else with the Spice Girls. I would love nothing more".
It is reported that the singers will perform their famous hits, including the 1996 song Wannabe. The concert dedicated to the closing of the London 2012 Olympic Games is called A Symphony of British Music, and it will become sort of a digression into the history of British music. Apart from Spice Girls, we will be able to see the Queen, Take That, Annie Lennox, George Michael, top models Kate Moss, Naomi Campbell and others – they will appear on the catwalk of the enchanting show.