As Spencer Pratt pocketed his very last check from MTV, Heidi Montag was making official arrangements for separation from her husband. Last Tuesday she went to court to file separation papers.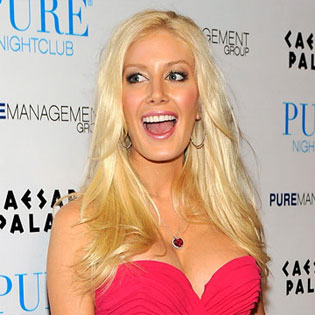 According to RadarOnline's exclusive report, about two weeks ago Pratt drew on his last check for The Hills for $675,000 and now he is in sore need of a new job – for Pratt is known as a guy who lets money slide through his hands fast enough. "I wouldn't be surprised if he's broke by the end of July," as RadarOnline's source put it.
It was also mentioned that now that Pratt is no longer living with Heidi Montag in the Pacific Palisades home he has found himself a residence in Malibu.
Since Heidi has already taken legal separation steps, their prenuptial agreement has no power over what money Heidi is going to make from now on. It looks like there will be no place for Pratt on the new reality show Montag is rumored to be knocking together right now, and he's not going to get anything from it.
Source of the image: Edition.cnn.