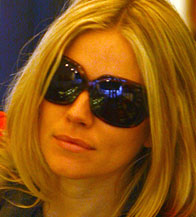 Sienna Miller is not the type of girl who would stay single for a long time. The London Paper reported that a certain source claims that Sienna Miller, who recently broke up with the actor Balthazar Getty, has found a new love. The same source claims spotting Sienna Miller and Josh Hartnett at some bar twice over the last couple of weeks. At the moment, Josh lives and works in London performing in the play Rain Man the same role which was given to earlier Tom Cruise in the movie with the same name.
The source appears to be absolutely sure that Sienna and Josh are indeed dating. In any case, the two give impression of two people who are either in love or at least are attracted to each other.
Josh Hartnett dated Scarlet Johansson but they broke up at the end of 2006. He was also rumored to dating Rihanna and Kirsten Dunst.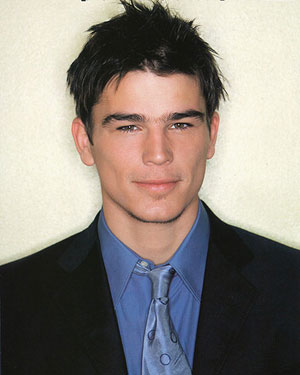 Sienna's personal life before meeting Hartnett was quite intense. She dated Balthazar Getty from June till November this year for whose sake she broke up with Reese Evans. She called it quits with Evans because he was just as much of a despot and tyrant as her former boyfriend Jude Law was. Sienna was even engaged to Jude but did not marry him because he cheated on her with his children's nanny. Overall, she has a lot to share with Josh over a cup of ale.
Photos of Sienna Miller and Josh Hartnett: celebitchy.com, poster.net.