Grammy-winning Sheryl Crow has been troubled about her health for a good reason – it turned out she's got a brain tumor!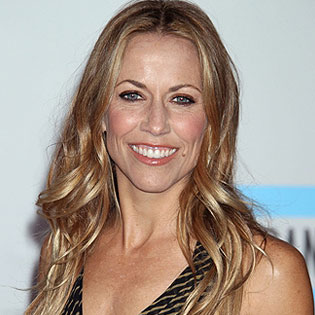 She shared it with the Las Vegas Review Journal during a recent interview. The whole thing started with the singer, 50, feeling worried that she should regularly forget the lyrics of her songs.
It started as early as 1990s, when she memorably forgot the first lines of her song A Change Would Do You Good performing at the Hard Rock Hotel in Las Vegas. Then she found that she lost the beginnings of nearly all the songs that she was going to sing. "I started laughing so hard!" Crow remembers. "And I looked over at my guitar player, and he's bent over like he's gonna just start peeing."
That night things came out all right, and the singer ended up in a strip club with a scintillating company of Mick Jagger, Sting and Brad Pitt! Crow was but too eager to discover Las Vegas's entertaining possibilities that she described as "just cuckoo crazy."
But the forgetting stint began to grow on her, and the All I Wanna Do singer decided she had things about her health she wanted to find out. Having enough trouble with remembering her lyrics onstage, she went to see the doctor in November 2011.
"I worried about my memory so much that I went and got an MRI. And I found out I have a brain tumor," the artist opened up, adding that fortunately the tumor was a benign one. So she has reasons to be light-hearted about the development and sounded quite satisfied that her premonitions had proved right.
Crow talked about it for the first time since the November discovery, telling that since it's benign, she had nothing to worry about. Maybe that's why she didn't furnish any further information about the tumor.
Crow is bringing up two adopted sons, Levi, 2, and Wyatt, 5, single-handedly. She already had a major health threat back in 2006 when she underwent surgery for breast cancer and got away with minimum surgery and radiation treatment.