Alec Baldwin has been chary of any serious relationships since his notoriously painful 2002 divorce from Kim Basinger, but eventually he succumbed to a woman's charms!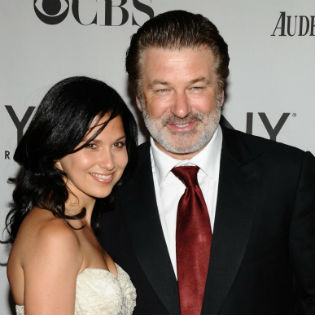 The It's Complicated star's involvement with the 28-year-old Hilaria Thomas, a yoga instructor in Manhattan, led to their moving in together and – about 8 months afterwards – an engagement. During the weekend Baldwin proposed to Thomas, as was confirmed by the actor's rep to Us Weekly.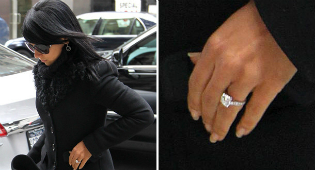 The announcement came just a day before Baldwin's birthday on April 3, he has turned 54. This birthday is sure going to be memorable for him, the rep said, while "we're all excited for the newly engaged couple."
On Monday Thomas walked about New York dressed in unrelieved black – an outfit that proved an excellent background for her new platinum diamond engagement ring.
Baldwin's family has been delighted at the actor's choice. Two months after they had started living together Stephen Baldwin, Alec's brother, characterized Thomas to Us as "very humble, very sweet, very down-to-earth and very charming" adding that his famous brother looked a deal happier and calmer than ever.