A month-long divorce must have made it clear to Scarlett Johansson and Ryan Reynolds that they still belong together… Speculations are raging to the effect whether they will undertake to rekindle their romance.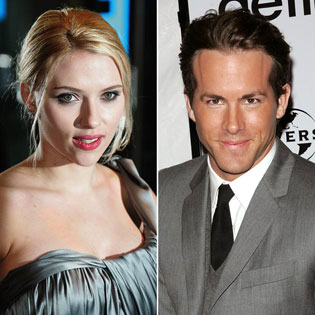 Johansson, 26, and Reynolds, 34, stayed together for two years mostly keeping their relationship away from the public eye, but it was reported by OK magazine that the reason behind their breakup was their different attitudes to family life. The mag quoted a source who said that Reynolds wanted a baby while Johansson wasn't having anything that could have taken her off her career.
But, with the marriage dissolved, the duo are in no hurry to tear away from each other – on the contrary. On July 9 they went to their favorite place, Little Dom's restaurant in Los Feliz, L.A., to have a tete-a-tete dinner, and after that kept up a constant flow of communication. The Star magazine had it from a source that since then the actress had been texting and calling her ex "nonstop."
Reynold, customarily not given to displaying his feelings, showed a rift suddenly when discussing his broken marriage on The View. Having been lauded for his professional handling of his divorce by other Change-Up cast member, Jason Bateman, Reynolds had to be comforted by the host, Barbara Walters, when he was trying hard to stifle a desire to cry.
During the time apart each of them formed a new relationship, but sources hinted that it was nothing more than a rebound. Reynolds' involvement with Charlize Theron has blown over, and Johansson hadn't been long with Sean Penn either – so what happens now that they are both free?
Source of the image: Bravenewhollywood.