Despite the fact that "Sex and the City 2" did not prove to be very successful Sarah Jessica Parker still hopes to return to the role of Carrie Bradshaw. And, of course, it is not for lack of work – just now when the shooting of a new comedy "I do not know how she did it", with Sarah and Pierce Brosnan starring, is in full swing.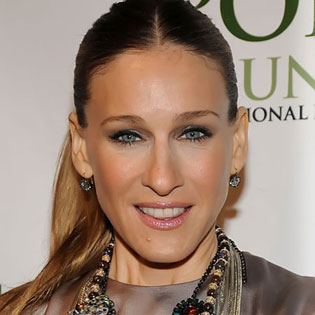 But Parker's mind cannot get rid of Cosmopolitan cocktails and luxurious shoes. Answering the question how she treated the shooting of the third full-length film based on the cult TV series, the actress said:
"I'd definitely tell that story, and I know Michael Patrick King (the franchise's writer and director) would do it right… But maybe not now. Maybe in five years, you know?"
However, Sarah was not so sure in the prequel (there have been rumors about the possibility of filming a story about how a young Carey arrives in New York, and the key role was supposed to be given to Blake Lively):
"I was like, 'Wha-a-a-a-t?"
Anyway, the talks about "Sex and the City" are getting louder and louder. It usually means that something must happen. Some idea (be it a sequel or a prequel) is sure to be brought to life by the creators. Well, we are waiting for the news with our popcorn ready.
Source of the image: Millionlooks.