Robin Williams hasn't been discouraged bad enough by his two previous broken marriages to shun a third. He did it, and may his third marriage be happier than what he had before!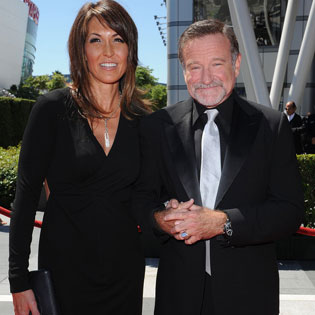 The woman who snatched the 60-year-old actor and comedian is Susan Schneider, a graphic designer. According to the British Guardian, the two got acquainted in 2009 before Williams was operated on the heart. Schneider was there after the surgery and helped a lot towards his recovery.
The comedian's rep informed PEOPLE that the ceremony took place on Sunday at the Meadowood Resort in Napa Valley. The wedding madness began, as his daughter Zelda, 22, commented on Twitter.
Williams's other children are Zachary, 28, and Cody, 19. His second divorce was finalized in 2008.
Source of the image: Opposingviews.