Singer Rihanna who suffered a beating at the hands of her ex-boyfriend Chris Brown has moved on. The celebrity is reportedly dating a NBA player. New Rihanna's boyfriend is Andrew Bynum. The couple was spotted dining at Mastro's Steakhouse in Beverly Hills.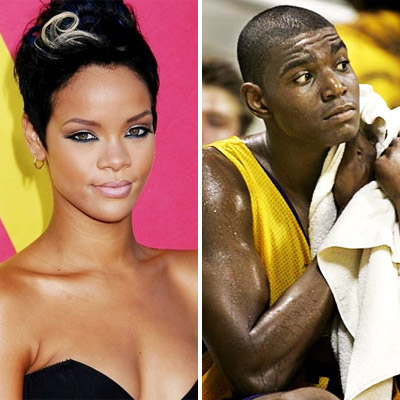 No word about how close the two got so far. Rihanna also refused to elaborate on this.
As you might already know, Rihanna and Chris Brown had a serious quarrel in February. Rihanna ended up in hospital with many bruises and reported domestic violence to the police.
Soon after, however, we heard about their reconciliation and there were even rumors about their secret wedding. Obviously, the couple didn't get their relationship back on track. Less than a month later, Rihanna's friends said she decided to take a break from the relationship with Chris.
Source of the image: aceshowbiz.com, andrew-bynum.net.