During an interview with G.I. Joe beauties Rachel Nichols and Sienna Miller at the Aussie station Fox FM the host brought up Balthazar Getty with whom Sienna is carrying on a spasmodic love affair.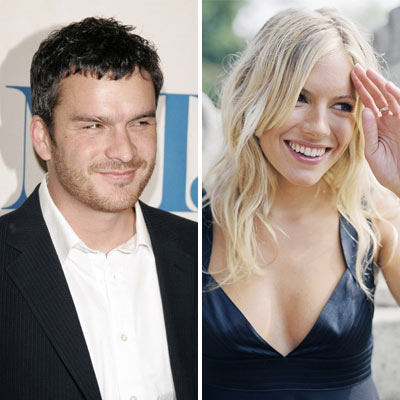 The host asked Rachel for her impressions of Balthazar from their mutual work on the spy series Alias and drew a bland reply that he is fairly good-looking, veiled in the noncommittal statement "I'm lucky enough to have a job where I get to see lots of gorgeous men."
But, turning to Sienna, didn't the radio host send sparks flying! Si definitely tried to bite his head off telling him in no equivocal words to "piss off" for trying to be a smart guy. "We are not here to talk about him," she snapped the talk out of the subject that clearly had her gorge rising.
Source of the images: watchingbas.com, michaelscomments.wordpress.com.