Kate Middleton's cocker spaniel named Otto chewed up her pair of pearl earrings, a luxurious birthday gift from Prince William, Daily Telegraph reports.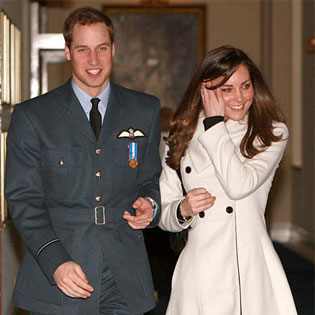 The pair of earrings recently has gone from the bedside table of the Prince's prospective wife where Middleton has always kept her jewelry. She searched the house before she discovered the tube of handcream under the bedside table, with tooth marks in it, guessing it was Otto who sneaked into her bedroom and ate her present.
Middleton told she was so fond of these cultured pearl stud earrings that she started wearing them right after Prince William gave it to her for her 28th birthday.
Kate was reportedly shocked and scared. When she told William about her guesses he laughed saying she could now wait for her earrings come out from the other end of the dog. Just a few hours later she discovered them while walking her spaniel. The jewelry looked ultimately unwearable. But William soothed Middleton by his promise to buy her a new pair.
Prince William met Kate in 2001 when they attended the University of St Andrews in Scotland.  They have been dating since 2002. More than once, British press predicted their soon engagement, if not marriage.
Source of the image: dailymail.co.uk.