Last week was a tough one for Prince Harry, the whole world saw the pictures in which he is playing pool completely naked. While the prince was trying to recollect himself after high jinks in Las Vegas, it was a hard guess for the people in the UK what the outcome of the current scandal could be and if the member of the royal family would be reduced to a lower rank.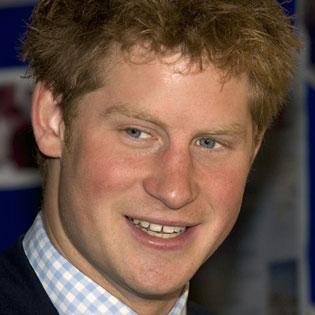 However, the worst seems yet to come. An anonymous source reports that Harry's nude photo is nothing compared to what remains to be seen: some sources say there was "something pretty gigantic" at the party. And it will have much more serious consequences than the "strip billiards".
What is it? And can it be linked to an offer to star in a porno movie that Harry has received? We are lost in conjectures and try not to think about the bad.
Meanwhile, Harry is depressed and very upset that the details of that night will be known to the public (he even deleted his account in Facebook, where he was known as Spike Wells). The Royal Court is still silent, and Cressida Bonas, with whom Harry had been seen quite often, broke up with him immediately (no one will bear such behavior of a boyfriend!).
Update: recently, another source has claimed, there's a video showing how Prince Harry was having fun in Las Vegas hotel room. It's not clear yet, what's te video is worth, but in case it goes official, it will be the biggest royal scandal ever.