Model and fashion blogger Lauren Scruggs was stricken down by an airplane propeller last Saturday losing her left hand and sustaining grave injuries on the left side of her head – but now she is getting ready to be up and about.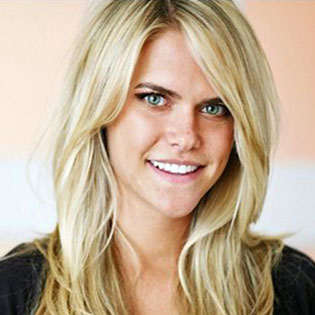 The latest update on her progress posted on the Caring Bridge webside gushes that Lauren – assisted by her physical therapist – was able to get up and move along on Wednesday. As she was walking, she said, "30," and when her relatives asked her to clarify, it turned out she had been counting steps.
Also, starting Monday, the 23-year-old model has regained the ability to speak, as PEOPLE learned from her family's spokesperson.
Despite this much success, Scruggs still has a way to go to complete recovery – her face and left shoulder have undergone several emergency operations and are taking their time to heal, and it's still uncertain whether she will be able to see with her left eye.
When speaking on Good Morning America, father Jeff Scruggs said he believed that his daughter walked into the spinning propeller accidentally when she was coming over to the pilot to thank him for taking her on a flight around Dallas to enjoy Christmas illumination.
The Caring Bridge postings ask those caring to pray for Lauren "as she begins to learn the extent of her injuries."