While some are happy to rely on their destiny, Colin Egglesfield has figured out the most desirable female qualities and conducts his search for a perfect girl accordingly!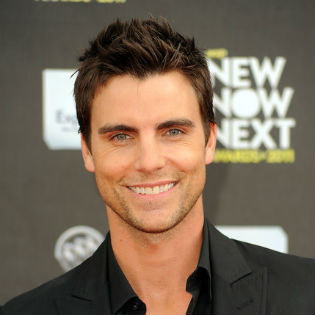 Talking at the premiere of Life Happens in Century City, Calif., on Monday, the Client List star – who is single – outlined his notion of what his beloved should be like.
First of all, said 2005's PEOPLE's sexiest man, she should be appreciative, uncomplaining and polite. Besides, she must possess an impressive cooking prowess, because Egglesfield is chagrined that modern girls don't cook, and he is fond of a hearty meal (most of all of spaghetti and tacos).
Co-starring with Jennifer Love Hewitt on Lifetime, where the 39-year-old plays her brother-in-law, he jumped at the chance to ask advice from the expert (the 33-year-old actress is the author of a dating guidelines book The Day I Shot Cupid: Hello, My Name Is Jennifer Love Hewitt and I'm a Love-aholic, 2010).
According to Egglesfield, Hewitt was one of the drawing forces for him to participate – he didn't want to miss on a chance to play with such a gifted actress. His estimation of the co-star runs high as he refers to her as "incredibly talented, incredibly beautiful" and altogether "amazing."
The Client List debuts on Lifetime on Sunday at 10 pm EST.