Stephen Jaffe, spokesman for Oksana Grigorieva, is standing his ground that the scandalous photo of the Russian singer is "true and accurate".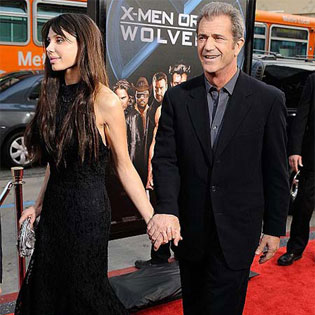 When RadarOnline published a photo showing Grigorieva with her upper front teeth chipped after an altercation with Mel Gibson – a photo that had been branded as "brutal" – it immediately raised doubts about its authenticity.
The actor, 54, and his 40-year-old girlfriend had been at daggers drawn over the custody of their daughter Lucia who is not a year old yet. The wrangle that had been going on for some time seems to have brought the celeb couple to blows.
Jaffe, discussing the photo with Entertainment Tonight, was adamant that it had not been "doctored" in any way by Oksana herself or anyone concerned. Speaking as a photo analyst, he stated that he saw "no credible evidence of any alterations" in spite of the assertions to the contrary.
In Jaffe's words, all insinuations that the brutal photo had been fabricated are false.
Whereas Us reports a source close to Gibson saying that there was an argument but no physical attacks followed, and there can be no questions of any injuries inflicted.
Meanwhile TMZ showed the photo to experts who said that the damage doesn't look like one resulting from a blow in the face. They also report that law enforcement is looking into the episode to establish how exactly the damage had been inflicted.
UsMagazine's Friday poll showed that 67% of readers believed Grigorieva's version of the story.
Source of the image: Hollywoodgrind.com.