The rumors of the most famous girl group ever reuniting have been going round since June 2007, the oncoming World Cup adding fuel to the expectations. Now the possibility of us fans having Spice Girls back alive and kicking is boosted by the news of their starting on producing a musical in London.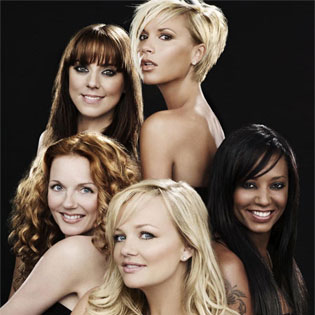 The story wrapped in a "pop extravaganza" performance recounts a rise-to-fame tale. Five young actresses are to play the parts of the five stage luminaries, and it is going to be some job!
The idea belongs to Geri Halliwell (Ginger Spice to the world).
Britain's Daily Mirror quoted a source telling: "The project is Geri's baby really but all the girls are backing it. The idea is for five relatively unknown actresses to take the parts and hopefully the girls will each have a say in who is cast."
Yes, all of them, Melanie Chisholm, Melanie Brown, Emma Bunton and Victoria Beckham, are sticking by Geri's project and must be now busy with the casting. See you at the first night, fans!