Monica & Chandler Reunite on a New Show 'Go On'
Friends' unforgettable married couple Monica (played by Courteney Cox) and Chandler (Matthew Perry) are getting together again!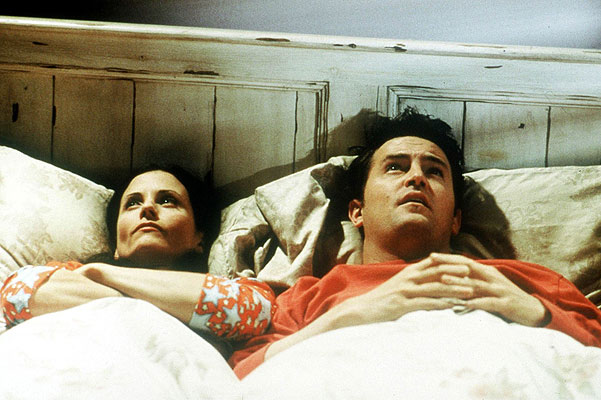 THR reports that Perry, 43, and Cox, 48, will be co-starring on another Friends alumnus Scott Silveri's NBC comedy Go On. Perry is the protagonist of the sitcom who is going to begin dating a new woman in an upcoming episode. The date will mark the first time Cox and Perry are playing alongside each other since 2004's folding of the vastly popular Friends. Will they be able to rekindle the old magic?