Does it mean we will never see Miranda in a bathing suit or underwear created by the iconic Victoria's Secret brand? Miranda Kerr has lost the title of an "Angel of Victoria's Secret".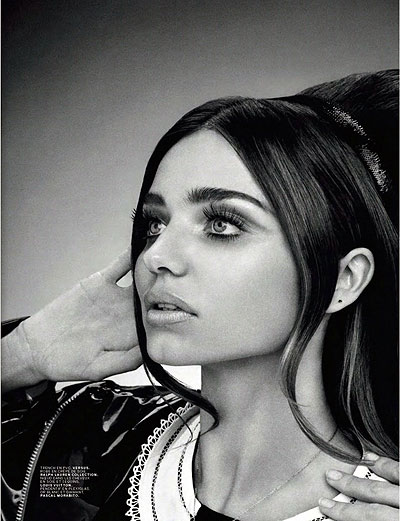 Only for a year, in fact. It is all because of the model's being incredibly busy. However, the experts now comment on Kerr's low popularity.
She will continue to work with Victoria's Secret, appearing in advertisements and posters at the annual fashion shows. Miranda will not be part of the top echelon models of the Victoria's Secret brand. Most recently, this cohort consisted of 10 girls. With the departure of Miranda, nine of them remained, including Adriana Lima, Alessandra Ambrosio, Karlie Kloss, Doutzen Kroes, Behati Prinsloo, Candice Swanepoel, Erin Heatherton, Lily Aldridge, Linea Ellington.
The official reason for Miranda's leaving is her employment. Although there is another point of view. The Us Weekly publication wrote that Miranda was losing her popularity, and the underwear was "poorly selling". The consumer still does not clearly understand the image of the girl.
The model herself believes that her departure from the "Angels" is not forever, but now… she is really very busy with other projects. The work will be organized according to the contract that presupposes collaboration with the Victoria's Secret brand three months a year.
At the moment, the model is the face of Mango and Quantas Airlines. Still, she has traveled around the world quite often, always accompanying her husband, actor Orlando Bloom on the filming set. Perhaps, Orlando plans to have some major work, and Miranda's quitting is just a hint to it?