Let us recall Matthew McConaughey a couple of years ago. A tanned and athletic man, full of strength and energy, he was the dream of every woman, a kind of beach god, saturated with sea salt. However, the actor looks frightening these days – he seems to have "shrunk" and looks morbid.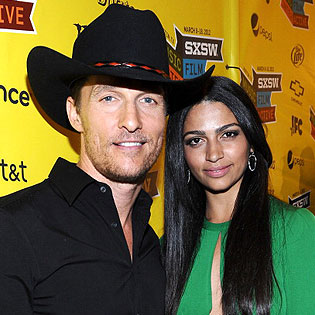 Matthew's appearance must frighten not only his fans, but also journalists. The latter had been torturing him with questions, and McConaughey had to comment on his new exterior (which is now marked by wheat-like mustache in addition to sunken cheeks).
In a recent interview, the new husband said that he had to critically lose weight for the role. Whew, we can sigh with relief!
"I'm playing a guy who was sick and would have loved to have been healthier but wasn't. For me, it's more of a mental thing than a physical thing. "

"I'll get down to the weight I need to get to. I'm on my way, and it's what I need to do for the job."
It is a common practice in Hollywood to award actors with an "Oscar", or any other equally pleasant prize, for the role which has caused much effort and suffering. We hope that the film will be shot quickly, and we will again enjoy healthy McConaughey and his well-shaped muscles soon. The young father will surely need much strength and energy!