Madonna's next studio album, her 12th, recorded on Interscope Records, will be out by the end of March, and now its title is also revealed by the artist – the album is to be called M.D.N.A.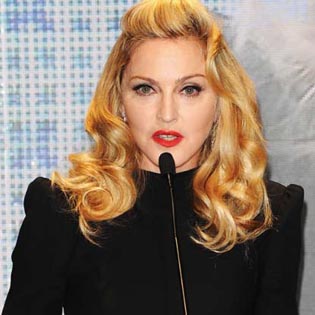 The title emerged at Madonna's filmed interview with Graham Norton for his BBC1 show where the singer gave some information about the album that will include the expected single Gimme All Your Luvin featuring talents of Nicki Minaj and M.I.A.
According to Holy Moly, the album officially known by the name M.D.N.A. is ready, and a supporting tour is being considered by the artist.
Another Madonna's work, her debut as director on the film W.E., will be on at UK theatres starting from January 20.
A Twitter information data adds that Madonna lets out that she never uses the Internet, cracked a joke about wanting seven children while making a gaffe over the age of her daughter Lourdes.
The 53-year-old pop star believes her natural successor is Lady Gaga, who makes her think of herself when she was younger. The diva hinted that Gaga has an obsession over her. At the interview she told Norton that she "was really impressed" by the Born This Way singer and called her "cool."