Looking back on her love affair with Samantha Ronson, Lohan believes "toxic" is the best way to describe it.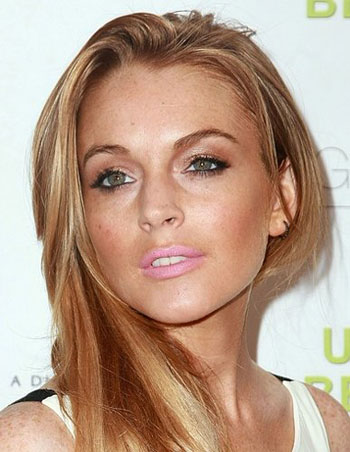 It has been three years since the two parted ways. Back then, the Liz & Dick star shared to Us Weekly, it had been real love that bonded the two of them, but eventually they discovered they weren't made for each other. Though Lohan had aсcepted her falling in love with the DJ, she couldn't bear having placed her under fire. "She was being attacked every day," remembers the actress. "That's not fair." So she ended up heartbroken.
Other reasons for the split? Lohan confessed of going through a difficult phase of coming to terms with herself at the time – and it's impossible to be in love with someone else while you're unsure about yourself. Besides, two toxic people together is too much to last.
Now, after a period of separation, the 26-year-old actress says she and Ronson are back to being good friends. "That's how it started so I think that's how it was meant to be," she summed up, adding though that she has had no serious relationship after their breakup.
Lohan's other troubles include 6 arrests, 5 spell in rehab, doing time in jail and 536 hours of community service, but she isn't ready to consider it grave enough, rather as children's general acts of rebellion or going through up and down phases.
Also, she admits there were "sycophants and bad influences" who have been misleading her for years. Now the winner of numerous Teen Choice Awards realizes that she had been feeling lonely and wasn't paying attention to the people around her. When asked about advice she would have been glad to get at 16, Lohan came up with "Don't drink and drive! And be careful who you surround yourself with."
Attempting to break away from pernicious influence, Lohan recamped to New York where she spends more time with her family and keeps decent company. There, she said, she is never lonely.