Does the Judas singer herself know whether she is single (as she gave out by her status recently) or still in love with her former boyfriend Luc Carl? Well, it looks like she is in two minds about it.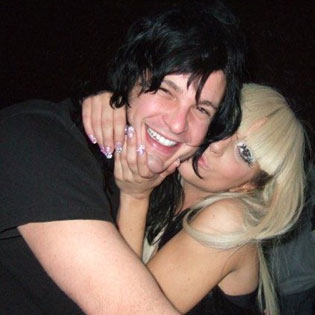 At a UK chat show the neo-glam singer shared with host Graham Norton that she was through with Carl – yet reports from The Metro say that Lady GaGa is strutting about in New York with him. Carl was also around when she was celebrating the Icon Award she took home from the CFDA Fashion Awards (where she gave New York food for talk by baring her breasts).
Carl has been in the picture for a long time, hitting it off with the singer back in 2008 when she was on her way to the top. And Lady GaGa still feels the heartthrob – she was heard to say that she "gets emotional" every time she sings You And I, a track from her Born This Way album which tells about her relationship with the rocker.
Yet when asked about Lady GaGa's love interest, her friend told The Metro that her getting around with Carl doesn't mean much, them being long-time friends and appreciating each other's company in any case.
Meanwhile the singer is always ready to stand up for her fans – even if it means clashing with the security. The newspaper's latest tells of a fracas Lady GaGa started when a guard moved to stop a guy taking her picture.
Witnesses recount that after a high-profile party in the Big Apple a security guard prevented a fan from taking a snap at GaGa snatching his phone and chucking it away. As he made to drag the man away Lady G – who onlookers say looked embarrassed – told the guard off.
The general atmosphere was fairly charged and the guards were trying to control the situation – but Lady GaGa is never averse to being photographed, a party insider commented.
Source of the image: Anantasports.blogspot.