A few months ago Kim Kardashian was sure – when talking to the UK's Cosmopolitan – that she wasn't going to date anyone in the foreseeable future. Maybe it was a hasty decision.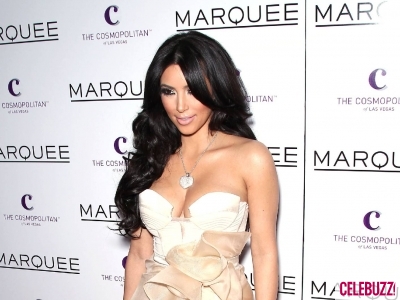 Her slightly-over-two-month-long marriage to New Jersey Nets player Kris Humphries does take some living down, both in terms of emotion and law (it's not yet legally over and done with), yet it looks like Kim is quite ready to move on – or to move back, to her way-back friend rapper Kanye West.
Going by information from an inside source, PEOPLE report that the reality star and her friend have recently entered on what can be termed as "dating," and though they are not rushing things right now, "they're seeing where it goes," as the source put it.
West and Kardashian have been good friends and supporters for a lengthy period of time, the 34-year-old rapper even showing up at Kim's E! show. It was in a way natural that they have gone on from being friends to being a couple, the source believes.
As for West, he has always been open about where his preferences lie, and he sang it out loud in his new song Theraflu. "I admit I fell in love with Kim 'round the same time she fell in love with him," he confesses, going on to say that he was glad he hadn't asked his friend Jay-Z to oust his rival from the team. (Jay-Z owns the New Jersey Nets where Humphries is currently playing.)
Now Humphries is left behind, and "in a good way," as a source says.
West and Kim, 31, have spent a lot of time together in NYC this week, going to the cinema on Wednesday (to see The Hunger Games, it is believed). The following day they went to Serafina for lunch in the company of some friends.
At Serafina there was nothing to show that they were dates, as an observer told PEOPLE afterwards. Yet it was obvious that West was affectionate, helping Kim with her jacket when they got up to leave. After that he made to straighten her collar, upon which Kardashian's friend remarked that guys are cute!
On Friday Kardashian will be hosting the Today Show.