The former Playboy diva Kendra Wilkinson wants to have her boobs re-modeled again; it looks as if her boob size is meant to reflex all the changes in her life.
When she came out to playboy and being a memorable Girl Next Door after she turned 18, she was turned out to kill and she had her breasts blown up to a 34D, playing no mean game.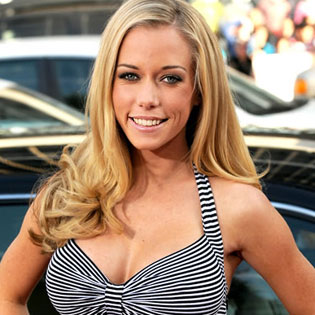 But now that she is breast-feeding, Kendra thinks they are getting a shade too big for her liking and will need a reduction. She doesn't think of her breasts as her main asset now. "The Playboy chapter of my life is now closed," says Kendra. "I would definitely model, but I don't think I would pose nude. I'm on to the next chapter of being a mom and a wife."
Her husband Hank Baskett is there to go along with her decision. "If you want to do that, that's cool with me," is his word.
Source of the image: Etonline.com.