One would never have thought that Katy Perry could have been ashamed of any part of her figure at any period of time, and the singer's 32D chest will now hardly credit as anything but an asset, but it was different some years back.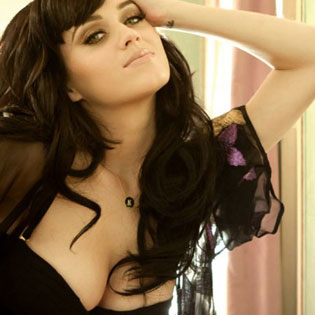 Opening up for the March issue of Elle, Perry recounted that during her teen years her bust had often been a butt end of endless teasing. Everyone around, including the star herself, thought her boobs were "enormous", so it was minimizers for her, which she didn't enjoy in the least.
The thick straps proved an additional irritation, and every time Perry heard them being called "the over-the-shoulder boulder holder", she felt sorry she hadn't been born with a Kate Moss-like figure.
These days, when the newlywed Perry is about 15 pounds lighter than she was in her teens, she will definitely NOT endorse this statement! Wife to British comic Russell Brand since October, the chart-topper has always looked at herself as a girl next door, but on stage she is happy to know – and to capitalize on – her sex appeal.
Even more so, for Perry doesn't feel life has been too easy on her. "I had the rug pulled out from underneath my feet so many times," she told Elle, adding that whatever she may have now, nothing has been given to her gratis, and she had to work for every inch of it. Moreover, she means to go on with it and prove her worth over and over again.
But career is not all she ever thinks of. The star confessed to the mag that she has big plans for personal life as well, like having kids, no matter how that may affect her career. Being an artist is just a part of life, and Katy Perry is out to have it all!
Source of the image: Chismetime.