Despite the fact that Lagerfeld is working at the famous House of Chanel, he sometimes goes too far of casting down on his idol – Coco. Everybody is aware of his skeptical remarks about the famous quilted handbag Chanel: "it's she feeling cold?" – Karl Lagerfeld criticizes its stitches.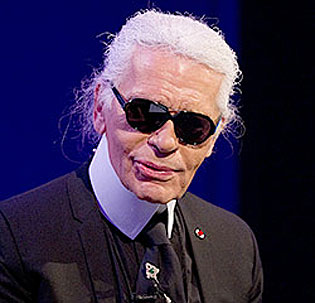 And now a new criticism in the direction of Coco Chanel. At a press conference of the International Herald Tribune Luxury Heritage, Karl Lagerfeld mentioned the two biggest mistakes that Coco made towards the end of her life. First, in his opinion, is that the 86-year-old woman said that mini-skirts are not sexy. "Number two was when she decided blue jeans were horrible…". These two decisions, according to Karl, led to major changes in the fashion of the 60's.
Evil tongues have already objected that Lagerfeld is criticizing someone whom he should actually be thankful to. But Karl already has such authority that he can afford to do what he wants.
Source of the image: Nymag