Children of movie stars often choose a profession related to the screen. But 17-year-old Rafferty Law decided to conquer fashion catwalks rather than Hollywood.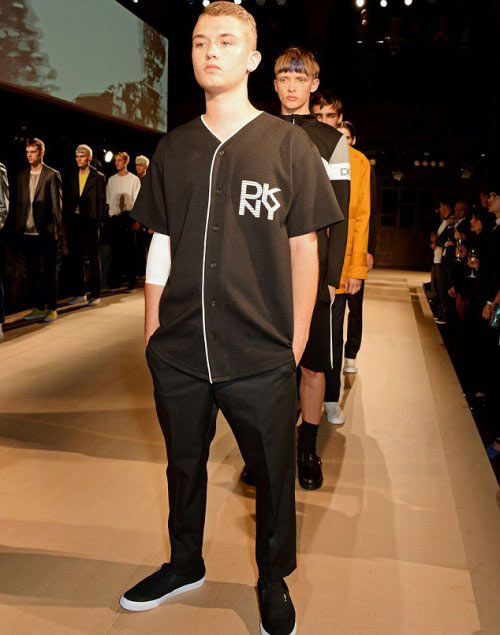 The son of one of the most popular and beautiful men of Great Britain, Jude Law, debuted in London as a catwalk model at the shows of menswear by the DKNY brand. 17-year-old Rafferty Law has inherited all the most attractive features of his dad's appearance, so he stood out even against the other male models. Rafferty signed his first professional contract with the male model agency Select Model Management in October last year. The same agency represents famous model Agyness Deyn.
The young man could possibly feel worried because of their debut on the catwalk, but he did not reveal his excitement and looked as calm as other models. In the hall, there were a lot of Rafferty's friends and acquaintances who came to support him. Famous British TV presenter Nick Grimshaw waited until the end of the show to congratulate the son of his old friend. However, Rafferty's famous parents were not seen anywhere nearby.
Rafferty Law was born in a marriage of Jude Law and actress Sadie Frost. Alas, his parents soon divorced, and then his father began a tempestuous affair with Sienna Miller. After parting with Sienna, Jude dated with the New Zealand model Samantha Burke for some time, and she bore him the fourth child – daughter Sophia. Then the actor resumed the affair with Sienna again, even got engaged with her and was getting ready for the wedding, but then he cheated his beloved and had an affair with the nanny of their children.
For Sienna, this was the last straw, and in February 2011 the celebrity couple finally broke up. Since then, Jude Law has had the status of a desired bachelor, dating with different women from time to time.