Jennifer Aniston is in for a role that will take off most of her clothes! While her latest romantic comedy, The Switch, is receiving finishing touches to go onstage in August, the rumors of her appearance in the upcoming film called Horrible Bosses is setting the blogs afire.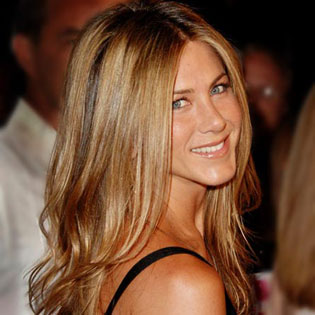 Gossip runs high that Aniston, 41, will have to bare herself for the screen.
PEOPLE got it from Aniston's rep that the actress is to play a very provocative and uproarious part that goes a long way beyond what she did in Friends. "There are no plans for her to go fully nude or topless," added the rep, "but the role does require an aggressive sexuality that many folks have not seen from Jennifer on screen before."
So, Aniston won't have to go over the top…
Horrible Bosses, where Aniston will be co-starring with Colin Farrell, is scheduled for next year.
Source of the image: Babble.com.