Spencer Pratt already lost his job as his wife's Heidi Montag's manager… Is it but a harbinger of more drama to come? Heidi doesn't deny that the idea of divorce did cross her mind… And the other day she tweeted that she did not look on herself as Heidi Pratt at all!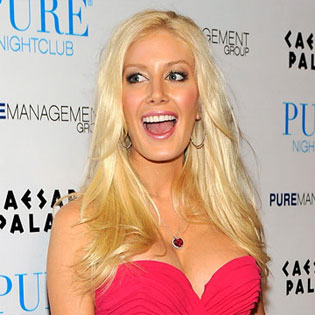 On the other hand, having owned up to playing with the idea, Montag added in the next breath that it was too dramatic to think of seriously. Yet it looks like there is more to it than meets the eye.
According to a rather mysterious TMZ source, rumored to be Montag's rep, the reality star, 23, is planning to move out of the house where she is residing with Spencer Pratt, 26, because of "all the fake bad press that Spencer controls."
This juicy piece of information needs further corroboration, meanwhile there's practically no hint of a possible split on the couple's Twitter messages… But the ears are pricked!
Source of the image: Edition.cnn.