Since July 30, when Heidi Montag, 23, started official procedures to get a divorce from her hubby Spencer Pratt, 27, rumors have started circulating to the effect that the divorce is a put-up job intended to keep the couple very much in the public eye, with the sex tape episode thrown in to make things hotter yet.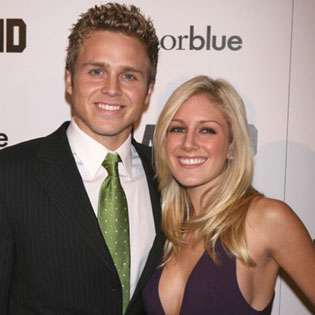 UsMagazine had it from a trusted source that the celebs remained united and the break-up had never been for real.
And it looks like the stunt has come to its final stage – the great reunion.
Last Thursday Montag and Pratt scratched off their divorce and headed for Malibu to make a new beach photo session.
In their statement the TV celebrities say that they are still in love with one another, want to stay together and mean to "make things work" this bout.
Source of the image: Sugarslam.