The star of the Iron Man was never a subscriber to artificial body beauty means like silicone or Botox, putting them down as "pure vanity," but she may be wavering now as she begins to think – however strange it may seem to many – that her ravishing body is in need of correction.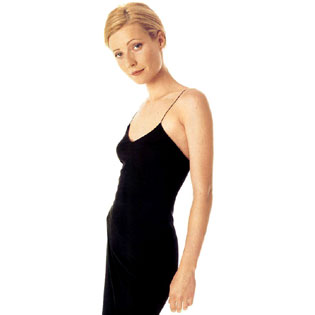 No, Gwyneth Paltrow hasn't gotten round to using Botox yet, but she recognized the appeal of cosmetic surgery. Discussing body enhancement with the German OK! Magazine, the actress said that she was weighing the possibilities of correcting the breasts after feeding. And while still disrespectful of what she calls "gimmicks," she is inclined to breast surgery. It seems to her the only way of restoring the breasts.
Paltrow, the mother of two children, daughter Apple, 7, and son Moses, 5, has always been very careful about her shape, especially after she started losing her waist because of her enthusiastic yoga exercising. When she resorted to Pilates and stretching she put things right, but assumedly she doesn't quite know how to regain her boob shape.
The actress – who is wife to Coldplay voice Chris Martin – is active on her site Goop.com where she advances severe workouts and reproves detox diets.
Another of her means to stay toned up is meditation. She doesn't always have time for yoga sessions, the actress said, but she finds time for meditation every day, even if only for several minutes.
Source of the image: Wallpaperbase.