Featuring in the 2008 feature version of Sex in the City as Samantha's voluptuous lady killer of a neighbor, French actor Gilles Marini, 34, was well-prepared for the role by his family life.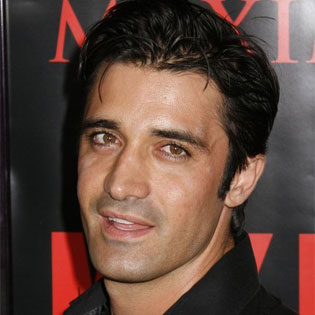 Waylaid at Thursday's Capcom Launch of Lost Planet 2, the male attraction of Sex in the City shared that he and his wife were still living it out in the honeymoon mode. "I'm always like, 'Are the kids sleeping yet?' ", laughs Marini, adding that he doesn't feel any difference between the bed romps of the first months of their 11-year marriage and the sex frolics of the present days.
According to Marini, his wife Carole is invariably driven to peals of laughter whenever she sees him being naked and funny on-screen. And she doesn't seem to mind that it draws women's attention to him.
Marini, in his turn, can take it in his stride never turning a hair – including the incident when two women bet on his being circumcised!
The blissful husband (and father of two children) remembers this with mirth: "I didn't go for it, but I promised them that it was no CGI effect. It was actually me."
Then again, he adds, the female limelight makes him only more vigorous when he gets back home to his wife. What can make a man happier than going to sleep as late as 3 in the morning because he was keeping his wife of 11 years standing busy in bed?
Source of the image: contactmusic.com.