A recent investigation into drug taking at several nightclubs in Milan gets Italian model Elisabetta Canalis, current girlfriend of George Clooney, enmeshed into the scandal. She was named by a witness as being among those who took cocaine at one of the nightclubs three years ago.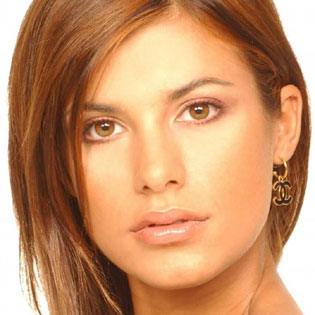 The witness, Karima Menad, a former model who quit the job for a less respectable occupation, gave a detailed account of a party that took place at The Club on December 7, 2007.
By Menad's words, she doesn't remember who the host of the party was beside the fact that it was "some famous, rich celebrity", and she doesn't know who brought cocaine to the party, but everybody partook of it.
The 26-year-old prostitute, interrogated by prosecutors in 2008, said that she remembered sniffing cocaine with Canalis and other people, and that was not the only time she witnessed Canalis doing it.
Elisabetta Canalis, 31, has been Clooney's girlfriend since last year, so at the time she was in no way connected with the famous actor.
Menad's testimony was brought to light by prosecutor Frank Di Maio who quoted it in his official request to put the owners of The Club in custody until the investigation has been rounded off, and was later published by the Italian newspaper Corriere della Sera.
RadarOnline informs that Menad's testimony became a crucial factor that led to prosecutors shutting down two popular nightclubs in Milan on July 26, and issuing warrants of house arrest for five persons connected with the offending clubs.
The Club's fate was shared by the Hollywood, whose patrons were filmed treating themselves to drugs in the restrooms.
Di Maio's report also draws attention to the role played in clubs by women who are brought in to entertain customers and incite them to order more alcohol ensuring heavier bills. They get free drinks and now and then get free cocaine from people who try to wiggle their way to the tables at which celebrities are sitting. Afterwards those women are usually taken elsewhere for sex.
Such free handing out of drugs is a common occurrence in the crowd wishing to be seen alongside well-known people.
Neither Canalis nor her agent hasn't yielded a comment so far.
Source of the image: Celebrity-pictures