Bill Hader, who married Maggie Carey in 2006, will soon be celebrating the birth of his first baby, sex yet unknown. The child is due somewhere at the end of September.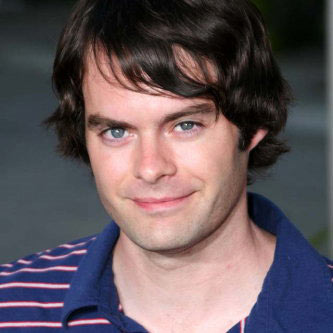 Hader was overjoyed when he discussed the situation with PEOPLE. "I'm really excited. I think it's going to be awesome."
At the Paper Heart premiere in New York City on Wednesday, the expectant father took immense pride in drawing public attention to Maggie Carey's baby bump.
He adds that Carey's been "great" ever since they learned about the child. "She's awesome," he declares. "Way tougher than I am."
His wife is ready to reciprocate his praise: "Bill's going to be a really cute dad!"
Bill Hader is not the first SNL personality to have a child – the names of Amy Poehler and Maya Rudolph come to mind – but only he is in for it this fall. "So everybody will have to understand when I'm really tired," he quipped. "Kidding – I'm actually handling it well."
Source of the image: thewb.com.