Josh Duhamel's recent romp with a stripper having drawn some attention to Josh and Fergie's relations, Fergie was inclined to clam up at first. Yet in her recent interview to The Advocate she finally chose to divulge something of her past experiences and comment on her views on fidelity.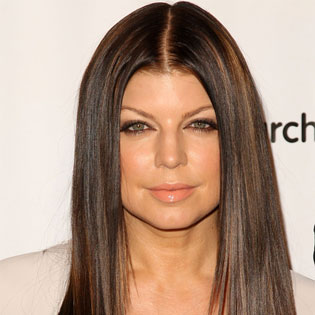 She was quite open about her predilection for women. "I think women are beautiful, I've had a lot of fun with women, and I'm not ashamed of it," she said confirming her reputation of a bisexual person, adding that well-built men have always attracted her too.
She made no secret of it when she tied the knot with actor Josh Duhamel. Opting for honesty as the best policy, Fergie laid her heart bare to Josh. Still she is sure that no matter what her preferences may be, her marriage ought to be clear of affairs on the side.
The singer even mentioned her resorting to therapeutic sessions in an attempt to reconcile her love for her husband and her liking of women. She came out of it with the assurance that cheating remains cheating notwithstanding the sex and therefore shouldn't be tolerated.
The idea of indulging in a threesome is also off the picture. "We're too smart for that," says the Black Eyed Peas front lady. They played with filming but only with an empty camera.
Josh also realizes that other women are off bounds, joining his wife in her notion of marital fidelity.
Source of the image: fashionlooks.onsugar.com.