The American model Erin Heatherton seems to have no problems with overweight and has a perfect figure instead. She is an active Victoria's Secret Angel, takes part in the beach photo shoots, and has already been dating the Hollywood star Leonardo DiCaprio for several months. However, the model claims that one must fight for a beautiful body.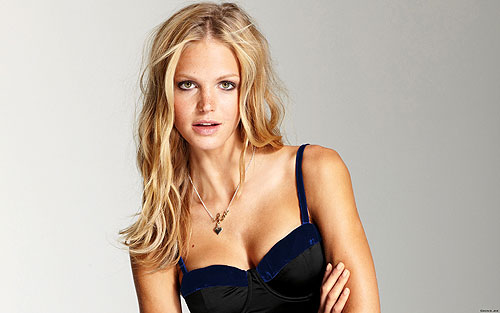 Erin shares the secrets of her slim figure and admits that she sometimes can not overcome the "bad" temptations.
Erin Heatherton on Sports
Our heroine does not believe that she can be calm having no problems with overweight in her 23 years. She watches her body and keeps to a diet.
The model has been interested in sports since childhood, she spends at least an hour a day doing physical exercises. As a rule, she runs for half an hour by the sweat of her brow, and the remaining time is dedicated to yoga. Erin mixes this sport "cocktail" with power exercises and fitness for the muscles to be in good shape.
According to the model, not only the body feels good while exercising, but the thoughts get clarified, and the unnecessary anxiety and doubt are removed.
Erin Heatherton's Diet Plan
There is nothing supernatural in the model's diet. Heatherton focuses on the protein diet with chicken, fish, and lean meat. She likes fish and chicken, but sometimes she can also enjoy bacon. Meeting Cindy Crawford was the turning point in Erin's life. Once speaking with Cindy Crawford, she heard the words she would never forget. Cindy said that the most important thing was to watch what you eat. It really changed Erin's opinion about many things. The model is now trying not to make a cult of the diet – sometimes she can afford to eat "delicious and harmful" food. Though later she works hard on a treadmill and quickly burns the extra calories.
"Healthy Lifestyle" by Erin is simple and effective just as any sensible approach to nutrition and physical activity. We can take note of some of these "postulates". Or you might already be practicing the "sound mind in a healthy body" principle?