So far Melissa Rycroft, 26, had been slipping a little short of landing on the glorious top. On Dancing with the Stars second finale she came out only a second runner-up. Her engagement to her co-contestant in The Bachelor Jason Mesnick folded early March after a televised breakup on the After the Final Rose.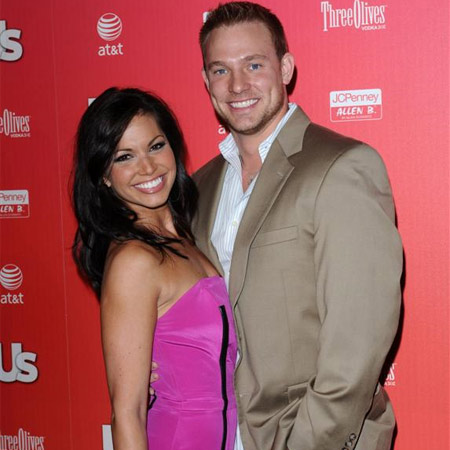 But now her luck is in – with a vengeance!
Career-wise you will see her in Good Morning America where she secured a summer reporting gig. Happiness-wise she has gotten engaged to an old and trusted friend.
The People magazine let us in on the news. The lucky man is Tye Strickland, 28, an insurance agent from Dallas, whose perseverance during Melissa's season eight in Dancing with the Stars finally paid. The two had known each other for about two years and had been hovering on the verge of walking down the aisle a number of times – finally making it! White's Chapel at Southlake, Texas, bears witness to that, although no definite date was fixed. But the answer was given, a celebration was held at the Brio Tuscan Grille at a good meal with parents present, and a reception for the families and friends wound up the happy day.
"He's my best friend", says Rycroft.
"He is a great home-town boy," is the opinion of Dovolani, the future bride's DWTS partner. "He will love her endlessly."
And you won't put it better than that.
Source of the image: accidentalsexiness.com.