This pair will certainly be exclusive because it will be created for and endorsed by the Duchess herself especially for her visit to De Montfort University in Leicester, England.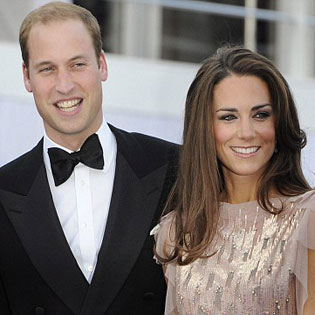 As Kate's grandmother-in-law, Queen Elizabeth, is planning out a grand UK tour to commemorate her 60 years of reign, Duchess Kate will be on the tour starting on March 8 with the visit to the university. Consequently six young designers – students connected with the university's footwear design program – were offered the honor to submit their projects to Kate when she comes along, and she will choose the pair she will like best.
The students who ended up in a short list for the privilege are Sam Sawkill, 27, Tabitha Duffield, 20, Mei Chun Lai, 21, Summer Spencer, 23, Kay Yeng Cheng, 22, and Becka Hunt, 20.
Kevin Guildford, De Montfort's footwear design program head, said they had been "thrilled" to get a request from the Palace for six designs to be presented for the Duchess's selection. "It's the most fabulous opportunity for the students," he said, adding that there could have been no bigger fashion icon for them to approve of their talent.
Sawskill is creating a formal design that will look "cool and sexy." Spencer hit upon the idea to make use of Kate and Prince William's coat of arms with tartan meant to symbolize the Scotland part of the royal couple's life. Duffield's pair will be of pink leather with daisies. Hunt opted for older fashions, going more than a century back, and wants her shoes to fit in with Kate's engagement ring and dress style.
There will also be four collections by university graduates (two of whom are now interns at Vivienne Westwood!) for the Queen and the Duchess's inspection.
When in the town, the Queen, followed by her husband, the Duke of Edinburgh, and Kate are planning to attend a service at the city's cathedral and socialize with local believers.
Kate's next social event will be a tea party with the Queen and the Duchess of Cornwall at Fortnum and Mason's in London.