Drew Barrymore has plunged into marriage again!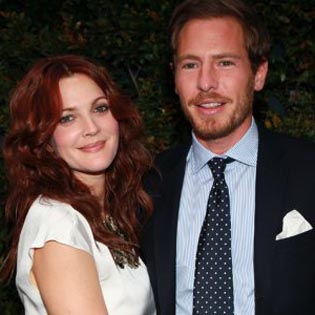 Her fiancé since January, art consultant Will Kopelman, the son of Arie Kopelman, former Chanel CEO, became her third husband as they exchanged vows on Saturday. The ceremony took place in Montecito, California, at the actress's estate, purchased in 2010 for $5.7 million.
Gathered there for the nuptials were about a hundred of family members and friends. The guests included Barrymore's Flower Films partner Nancy Juvonen with hubby Jimmy Fallon and Cameron Diaz who played alongside D.B. in Charlie's Angels. On Kopelman's side were his father and his sister Jill Kargman, best-selling novelist.
Most of the guests were put up for the festive weekend around the estate – at the exclusive resort, the San Ysidro Ranch, and at the Four Seasons.
The ceremony started on Friday night with a rehearsal dinner. On the happy day the pregnant bride was attired in a beautiful custom-designed Chanel outfit.
Barrymore and Kopelman issue no information on the wedding and the wife's pregnancy. It is known that they are planning to reside in Montecito, with the mansion renovated especially for that purpose, and Manhattan. Lately the actress had gone over a lot to supervise the works.