The crew of the "Desperate Housewives" TV series seem to have become a big family – eight years of working on the same project is no joke. Nevertheless, it recently turned out that there is no agreement among them. To be more specific, four of the "housewives" are up in arms against the fifth one – Teri Hatcher.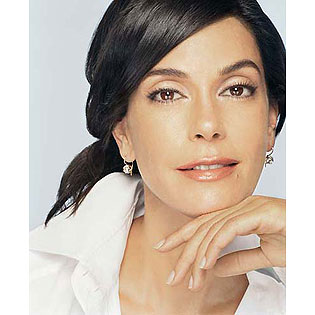 Best friends on screen and in life, Eva Longoria, Felicity Huffman, Vanessa Williams, Marcia Cross, decided to show the world that they do not get along with Teri. At a farewell party, the actresses decided to present the crew with souvenir cards saying:
Just know that on all your future adventures you are carrying a little piece of our love and gratitude. Thank you for a magical eight years. Love Eva, Marcia, Felicity and Vanessa.
The intrigue was in the fact that there was no Teri's signature on the card. Most likely, Hatcher did not even know about the impending surprise, and her name was simply crossed out from the cast of the series
The creator of the show, Marc Cherry, joined the housewives in attacking Hatcher. At Nicollette Sheridan's trial, he quoted the plaintiff:
Hatcher is the "meanest woman in the world."
What concerns Hatcher, she does not react to the attacks and still speaks fondly of her colleagues:
I will never disclose the true and complicated journey of us all, but I wish everyone on the show well.