Trace Cyrus, 20, the Metro Station frontman and brother to Miley Cyrus, confessed to People that his affection for Demi Lovato, 16, won't be going any further – sadly. The gap of age and lifestyle has gotten the better of what might have grown into a truly heart-throbbing affair.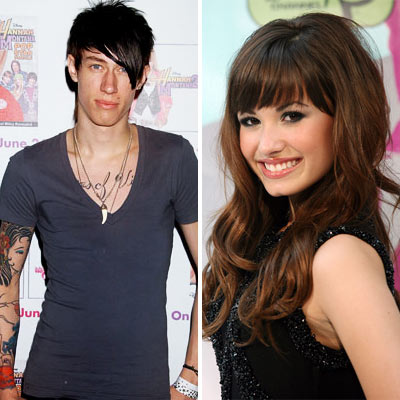 "Demi is one of my good friends and I definitely became very, very close with her in the past few months, and it's something I really wanted to make work," Trace Cyrus reflects aloud. "But unfortunately, we both have very busy schedules – we're both on tour right now. I'm always on the other side of the world and so is she, so it just seemed like something that can't work out at this time."
Another aspect that has been worrying Cyrus was their age difference, for their expectations of relationship proved to be different as well. "We gave it a shot and that's all you can do. Maybe when she's older and we've both matured, we'll be looking for the same thing and it can work out," he added.
The split didn't affect the warm feelings between them any, and Cyrus expects the relations to stay as cordial as ever. "Every time I hung out with that girl or talked on the phone with her, it was amazing. She's someone I can totally relate to."
Cyrus does have loads to think about – the Metro Station is about to launch a headlining tour in Texas. On the heels of that another tour with his sister Miley awaits him."We're going to be going all across the U.S. for a few months and then headed to Europe and the U.K."
Source of the images: gossipygirlz.com, eonline.com.