The inside story of the new NBC series Smash! is going to be pretty smashing in its own right!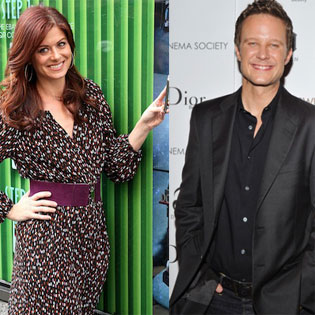 Debra Messing announced that she was going to leave her husband Daniel Zelman – upsetting the 10-year-long marriage – a week and a half ago because she had fallen in love with a costar! An inside source assured PEOPLE that Messing, 43, and another Smash! actor, Will Chase, 41, have been dating since November.
The source added that the affair had developed very quickly and placed both of them in an uncomfortable situation. Messing's rep was not to be found.
Messing has one son with her now-estranged husband, Roman, 7. Chase is married to Broadway actress Stephanie Gibson whom he is divorcing after a long separation, according to his rep. He has no kids with Gibson but daughters Daisy and Gracie by his first wife.