Daniel Radcliffe is on the verge of appearing naked (to a yet unspecified extent) in his new upcoming flick Kill Your Darlings – and is ready to give out some piquant private details as to his private parts, like a nicely bushy appearance.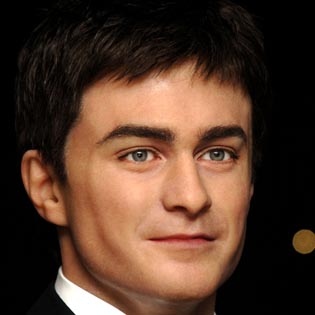 The revelation came round in the wake of a discussion with the film's director. He reminded the 22-year-old actor that, the plot being set in the 1940s, he'd better make sure he got "no landscaping of any kind." Upon which the Woman in Black and Harry Potter star assured him that he's got all there is to have on him.
Quoted by The Sun, Radcliffe admitted that he doesn't believe in "a huge amount of maintenance" and he's quite comfortable this way.
He added that he might have a bit of trimming now and again for courtesy's sake, but no way he will ever get a proper manscaping.
Moreover, Radcliffe finds it freaky and "f-cking creepy" if he discovers that a girl is all smooth and clean where there is supposed to be a natural growth!
Lately Radcliffe has been in a relationship with production assistant Rosie Coke.