Despite Daniel Craig's denial of his engagement with a long-time girlfriend, the 30-year-old Satsuki Mitchell, they sparked marriage rumors again. Paparazzi captured James Bond wearing something on this ring finger that looked exactly like a wedding ring.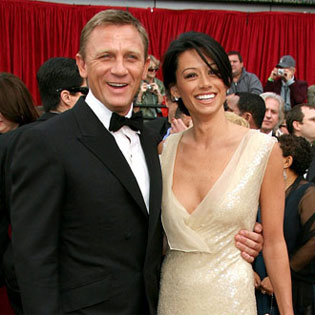 Suspected newlyweds didn't comment on a marriage anywhere. Craig's representative said marriage is a "private thing".
A source close to the couple said everyone suspects they have got married. Craig has always said Satsuki is the one, but he didn't want to make a big show out of his wedding. That would be a nightmare to him.  He wanted a private ceremony.
It seems Daniel got it his own way. The list of handsome bachelors became a bit shorter.
Source of the image: thefirstpost.co.uk.