Attempt number two: Hugh Hefner is going to marry his "runaway bride" Crystal Harris. The model hurried to show a diamond ring on her Twitter, making a collage of three photos, so that everyone could get a better look at the coveted "stone" from the eternal playboy.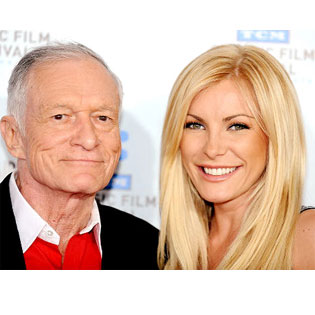 However, this is not the first time Harris gets an engagement ring from old Hef – exactly two years ago she agreed to become the wife of the 86-year-old multimillionaire, but as you know, she changed her mind just a couple of days before the wedding in June 2011. By the way, Harris sold the ring at an auction two times cheaper than its original cost of 90 thousand dollars.
But the feelings for Hefner seem to have erupted again in the heart of the 26-year-old beauty, and she returned to him this summer. Only Hugh alone knows what the blue-eyed blonde did to drive him crazy. According to Hugh Hefner, their relations have reached a serious level. He even confessed he loved that girl.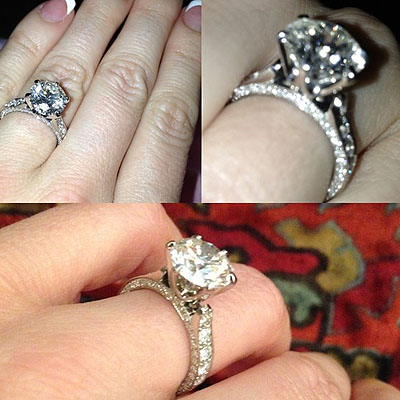 The revelation of the aged womanizer on Twitter sounded touching to his fiance, and she even hurried to quickly change her name in the account for Crystal Hefner, although the date of the wedding has not even been announced. But it goes that the bride and groom will get married on the eve of the New Year.
We can only wish them to be happy and love each other!