Monday's The Voice featured an appearance by Christina Aguilera who delivered Fighter, her hit from 2003, with background vocals courtesy of her Voice team together with a high school choir.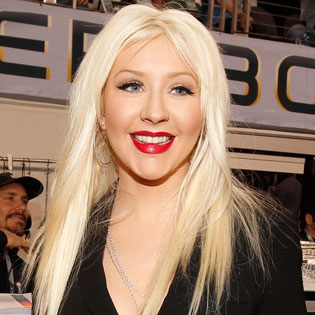 The outfit she chose to make her performance (and her curves!) more impressive included a corset and fishnet stockings; stage strutting was done in Louboutin platform boots.
Other NBC's guest artists who made the Monday performance scintillate were Maroon 5 with Adam Levine, Aguilera's colleague in mentoring, and Blake Shelton.
The Voice comes on the air on Mondays (8/7c) and Tuesdays (9/8c).